Welcome! Safeguard Metal Buildings offers a variety installed building packages that include metal carports, metal garages, RV carports. RV covers. metal barns, and storage buildings. Our products are designed to fit most any need that you might have. We manufacture exceptional buildings from quality components in spans up to 40' wide and as long as you need. Our products allow our customers to affordably safeguard their valuable investments from the elements. Whether you own one or two cars or trucks, travel trailers, motorhomes, ATVs, boats, our other types of recreational vehicles, we can provide the ideal solutions for you. We also offer metal barns and other steel buildings for animal shelters, feed storage, equipment storage, and for other agricultural uses.
Don't find exactly what you need here, no problem! Just email or call us with your specifications and we'll price it out for you! If you can dream it, we can probably build it!
We offer FREE delivery and FREE installation on all of our products. Whether it's our basic carport, enclosed garage, barn, or large metal workshop, installation is FREE as long as your site is level and there are no obstructions on the installation site!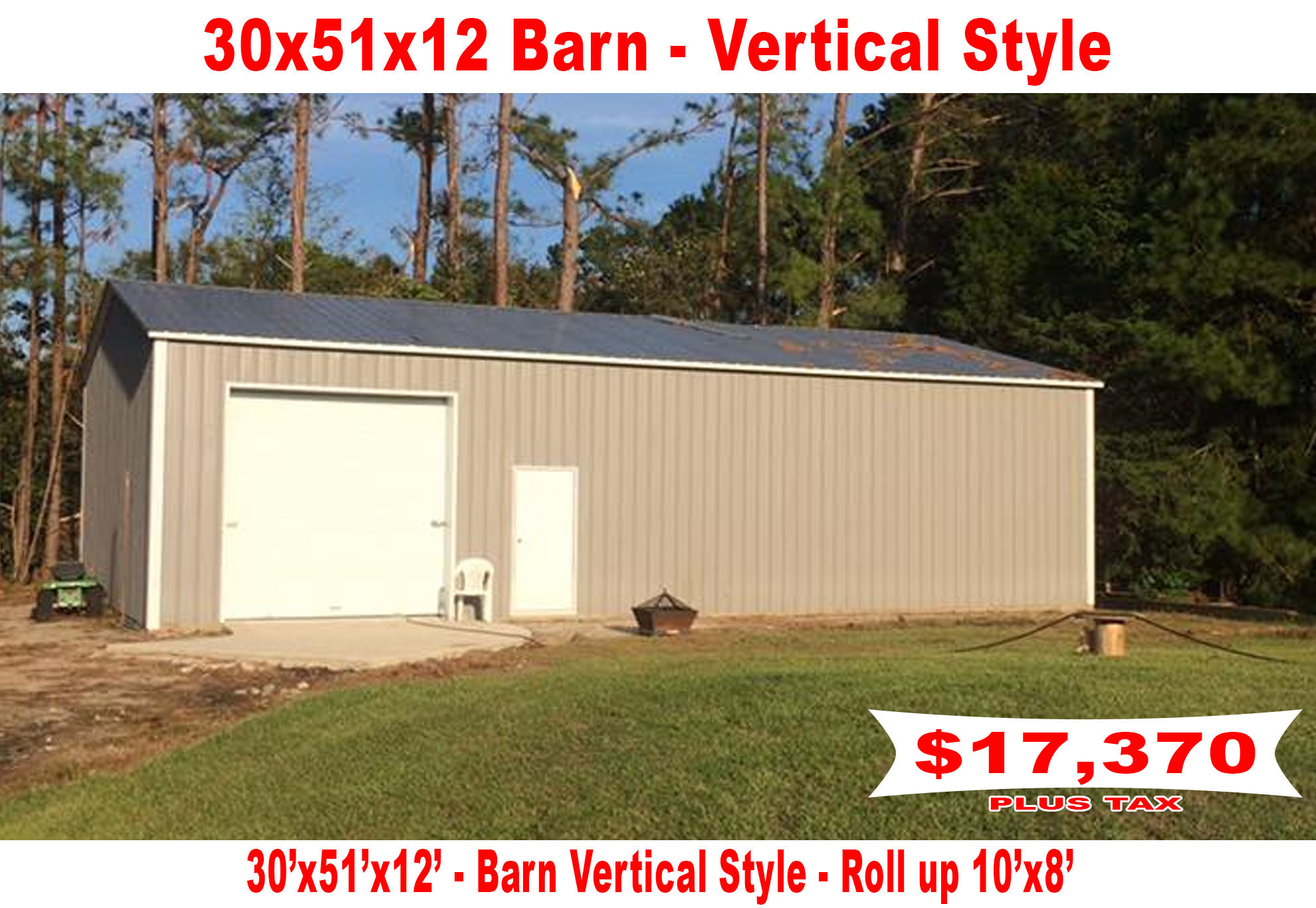 ---